Advanced Basement Solutions Becomes Basement Health Association Pro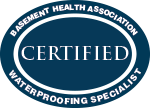 Advanced Basement Solutions Becomes Basement Health Association Pro
Recent Certifications and Awards Set Advanced Basement Solutions Apart from Competition.
West Newton, PA, January 12, 2017 - Advanced Basement Solutions (ABS) is a family-owned business in the Pittsburgh area specializing in basement waterproofing and structural repairs. It recently added several accomplishments to its resume. As a member of the Basement Health Association (BHA), ABS has advanced its status to BHA Pro by becoming:
- A Certified Waterproofing Specialist.
- A Certified Structural Repair Specialist.
The Basement Health Association is a non-profit organization that educates the general public about basement waterproofing and structural repair. Its focus is to inform consumers with recommendations and reliable information about service professionals and businesses specializing in the treatment of basement issues. This allows them to "bring industry-leading standards and ethics to your home project."
BHA also educates its member businesses and provides opportunities for industry certifications that further increase members' reputability and qualification levels. Additionally, BHA conducts a Service and Technicians Assessment Report (STAR) on business members, which is based solely upon customer feedback. It asks customers to rate a service provider in 4 categories: Quality of Work, Responsiveness, Punctuality, and Professionalism. A high-scoring business earns a STAR award for the year.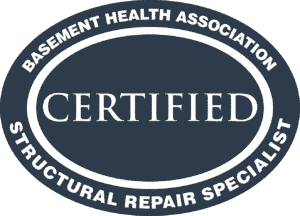 To be considered a BHA Pro business, employees from ABS studied for and passed the waterproofing and structural repair certification tests. They also complete 15 continuing education credits every two years. This keeps them up to date on the latest industry technology and practices.
In addition to its industry certifications and status as a BHA Pro, Advanced Basement Solutions has earned a BHA STAR award annually since its membership began in 2003. This highly-rated company has won the Super Service Award on Angie's List for seven straight years. They also received an A+ rating from the Better Business Bureau.
To schedule an appointment with one of Advanced Basement Solutions' certified technicians, call 412-341-2660.