High-Performance Interior Wall Coatings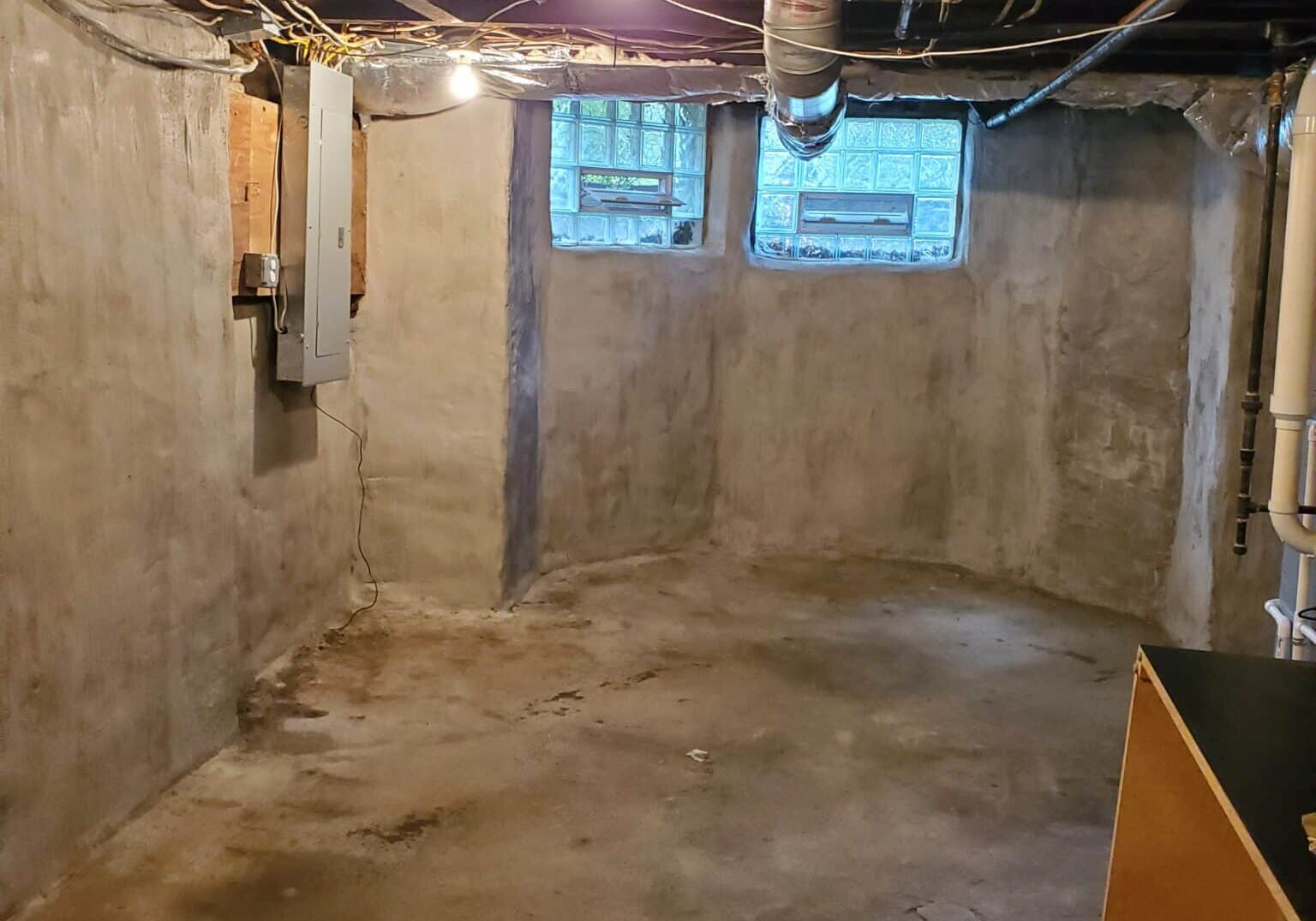 Advanced Basement Solutions uses high-performance waterproofing materials to stop water seepage within your walls. We use several products to properly seal your walls, which will keep your basement dry and airtight.
Safewall Waterproofing Panels
We use Safewall Waterproofing Panels and dehumidifiers as a cost-effective solution to moisture and condensation problems. The panels are specially made to resist moisture and stop water from leaking into your home or basement. Each panel covers foundation walls in the interior of your home by directing the flow of water into a drainage system. They are also durable and will not fade, chip, rot, splinter or peel. They repel mildew, mold and other bacteria that is common in wet areas, and it can be cleaned with a regular detergent. These panels are fire-rated as a Class-C product for your family's safety.
Roughcasting is an effective interior foundation solution for basement walls. First, a vapor barrier (used to keep your walls dry while repelling mold and bacteria) is placed on the wall. Following that, galvanized mesh is attached over the vapor barrier for an extra level of protection. A Portland mortar mix is then put on the wall in two coats and brushed for aesthetics. This system is a permanent waterproofing solution for your basement walls. Roughcasting takes about a month to cure, and then it can be painted over. When it is completed, we can tie an internal French drain into the system as an additional measure to keep your basement dry.
It's important to start treating your walls as soon as you notice moisture in your basement. Advanced Basement Solutions has over 22 years of experience in treating the interior of your home to eliminate wet walls that can cause structural damage, odor, mold and mildew in your basement. Call today to discuss the best way to remove moisture from your walls and the best method of waterproofing your basement. We serve Pittsburgh and all of Southwestern Pennsylvania.
Reinforced Vapor Barrier: Flexi-Seal
Vapor barrier wall treatments and drainage mats provide drainage paths & ventilation for incidental moisture. At Advanced Basement Solutions, we use a product called Flexi-Seal. Flexi-Seal provides a reinforced vapor and moisture barrier for crawl spaces and basements. Additionally, this product has an antimicrobial additive that offers a 99.9% reduction in Aspergillus Niger, Aureobasidium pullulans, Chaetomium globsoum, Penicillium funiculosum, and Trichoderma virens.
Benefits of Using Flexi-Seal