WaterWay Rainscreen Drainage Mats
WaterWay 9714A
WaterWay 9714A is a nominal 5/16 inch thick drainage product consisting of a polymer core of fused entangled filaments and a geotextile fabric bonded to one side. WaterWay 9714A is designed for use with traditional stucco, EIFS, cultured stone, and other wall cladding applications as an exterior wall drain. The rainscreen provides a drainage path & ventilation for incidental moisture between exterior wall finish materials and weather resistive barriers.
*** Filter Fabric Exceeds AC -38 Acceptance Criteria for Weather Resistive Barriers ***
WaterWay 11 mm
WaterWay 11mm is a Vertical Wall Rainscreen Drainage Mat consisting of a nominal 7/16 inch / 11mm thick extruded polymer matrix of tangled monofilaments. The monofilaments are heat laminated to an impenetrable, breathable, filter fabric on one side. WaterWay 11mm is designed for use with manufactured and natural stone, traditional and one coat stucco, EIFS, fiber-cement and wood based sidings, masonry, metal and other wall cladding materials. This rainscreen product provides an uninterrupted drainage path & ventilation for incidental moisture between exterior finish materials and wall sheathing.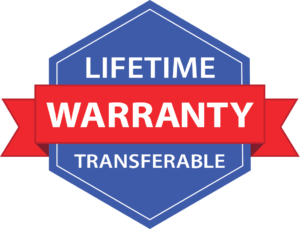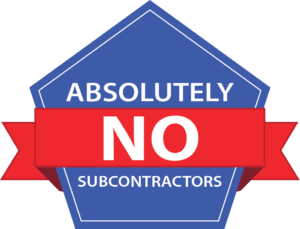 High Pressure and Oversell/Upsell Sales Tactics

Sales Personell try to upsell you services that are not needed during the sales visit and installation

Higher Costs and Overhead

Franchise Fees, Corporate Overhead, and National Advertising Campaigns are added to the price of every job.

Sales Games "assembly line" type-service with Underqualified Customer Service

Phone Calls result in leaving messages.
Advanced Basement Solutions
Nationally Certified

100% in-house staff to complete all of your projects

Fully Licensed and insured

Lifetime Transferable Warranties

Products made in USA

We obtain products directly from manufactures who produce, test, and warranty the product locally – not products that are made to be cheap and don't not last

Obtain All required permits

We legally obtain permits to adhere to licensing and insurance essentially

Quality Installation in a reasonable timeframe

Award Winning Customer Service

Quick, Friendly, Knoweledgeable staff

Fair and Reasonable Pricing
No warranty

Low quality products found at local hardware store

No licensing or permits, No insurance

Results: frustration, wasted time & money
Contact us for a free consultation.