Repairing Your Cracked or Damaged Foundation:  Seek Professional Help
Foundation problems can be frightening to a homeowner due to the possible costs to correct it, as well as the concern of damage to property from flooding. When your home's foundation is shifting, sinking or cracking you will want to find an experienced professional to correct the problem with the least invasive and least expensive option possible. Fortunately there are options available that can solve foundation problems, as well as prove to be cost effective and minimally invasive to the homeowner.
Foundation Cracking (Bowing)
Foundation cracking and bowing occurs due to a structural impairment in the foundation. Each of these problems are caused by water that has built up that puts added weight and pressure on the structure. The result is an unstable foundation. In situations where cracking and bowing occur, homeowners should take immediate action to minimize further damage to property and/or other supporting structures of the home.
Solutions for Cracking and Bowing
The solutions for foundation cracks and bowing can range from the costly and extreme to the cost effective and less invasive options. An expensive and extreme option for correcting bowing and cracking is to replace the foundation wall in its entirety. As you can imagine this is a costly and extremely invasive solution.
Rebuilding a Foundation Wall: Rebuilding a foundation wall will include significant digging to expose the wall, but also the removal of the damaged wall and rebuilding a new wall. While a new wall will be stable and without any cracks or bowing, the cause of the problem is not addressed. Homeowners must still install other waterproofing systems in order to prevent the same problem from occurring in future years. There are easier, less invasive, and less expensive options that a homeowner can use to correct cracking and bowing problems.
Wall Anchor Systems
Installed
Grip-Tite® Wall Anchor System:
A wall anchor system is a less expensive and less invasive alternative to fix the problem of bowing or cracking foundation walls. The anchor system uses steel anchors and rods that are installed below the surface of your lawn connecting to your basement walls to counteract the current pressure, while reinforcing the walls integrity. The installation of this highly effective method minimizes damage to the lawn and can be done most times in a day or less. Once the installation is complete the lawn will appear to be untouched and the structure of the home will be secure.
Foundation Shifting (Sinking)
Foundation shifting and sinking is another problem that is caused by poor drainage outside of the home and ground movement due to the expansion and constriction of the soil. There are several telltale signs that your foundation is shifting and sinking.
Signs of shifting or sinking foundation include:
Visible cracks on interior walls or outside structural walls
Nail pops or hairline tears in the walls or ceilings
Windows or doors that stick or are hard to close
A leaning chimney
Uneven floors
If you notice any of these signs, it is time to get an experienced professional access your home and advise of structural concerns. While structural concerns may be frightening, there are solutions to the problems of shifting and sinking that can be solved with less invasive methods rather than replacing an entire foundation wall.
Grip-Tite

®

Push Pier System:
The Grip-Tite
®
Push Pier System uses hydraulically driven steel columns and foundation brackets to stabilize the foundation by using the deep underlying bedrock or soil as a structural brace. The pressure is now transferred to this source reinforcing the integrity of the wall once more. The installation of this system can be done in as little as two days and can offer a permanent solution to foundation shifting or sinking issues.
If your home is showing signs of cracking, bowing ,sinking or shifting, then contact Advanced Basement for expert advice and solutions to all of your waterproofing needs.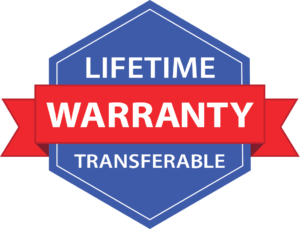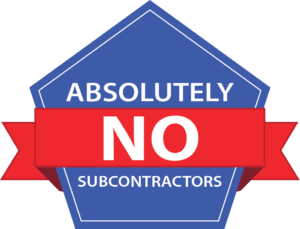 High Pressure and Oversell/Upsell Sales Tactics

Sales Personell try to upsell you services that are not needed during the sales visit and installation

Higher Costs and Overhead

Franchise Fees, Corporate Overhead, and National Advertising Campaigns are added to the price of every job.

Sales Games "assembly line" type-service with Underqualified Customer Service

Phone Calls result in leaving messages.
Advanced Basement Solutions
Nationally Certified

100% in-house staff to complete all of your projects

Fully Licensed and insured

Lifetime Transferable Warranties

Products made in USA

We obtain products directly from manufactures who produce, test, and warranty the product locally – not products that are made to be cheap and don't not last

Obtain All required permits

We legally obtain permits to adhere to licensing and insurance essentially

Quality Installation in a reasonable timeframe

Award Winning Customer Service

Quick, Friendly, Knoweledgeable staff

Fair and Reasonable Pricing
No warranty

Low quality products found at local hardware store

No licensing or permits, No insurance

Results: frustration, wasted time & money
Contact us for a free consultation.